Our Company
Gen-X was founded with the purpose of providing each customer with the best tools and services, tailored for their specific needs.
Our goal is to enable R&D departments to concentrate on their core competence while maintaining agility and the highest standards of quality for their deliverables.
We consider our customers our partners, as their success is also ours.
Management Team

Ari holds a B.Sc. in Electrical Engineering from the Technion Institute of Technology, he graduated in 2001 and has been working in software development ever since. He worked mostly in Real-Time Embedded systems specializing in complex infrastructure code and development tools. Ari has over 15 years of experience in R&D management, leading a software group at Nokia-Siemens-Networks (formerly Seabridge), managing both local and overseas teams.  Later on, Ari was recruited to create and manage the software development group at TangoTec - an SoC start-up in the telecom industry.

Ari is absolutely in love with his profession (which he considers his hobby as well) and is always coming up with new and innovative ideas. 

Formerly Senior SW Engineer at Seabridge, System Engineer at Nokia-Siemens Networks, head of System Engineering at TangoTec and an ITU delegate in the standards committee for home networking. Roy brings extensive background in R&D development management and standards development. Roy holds a B.Sc in Computer and Electrical Engineering and an M.Sc. in Computer Science from Tel-Aviv University.

Roy's strongest suite is his sponge-like ability to quickly learn and get a deep understanding of complex systems and technologies.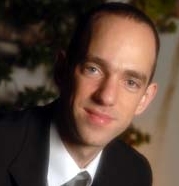 Daniel is our Senior Project Manager in Uruguay, responsible for all aspects of the development cycle, as well as providing technical leadership for local developers.
Daniel graduated as a Computer Science Engineer from ORT University in Montevideo and has nearly 20 years of experience managing and developing software for Web and Mobile platforms with vast knowledge in countless programming languages, frameworks and technologies.